hungarian literature, hungarian author, historical fiction
Hardcover, 467 pages
Published 2016 by LIBRI KÖNYVKIADÓ KFT.
summary : in 1760 Sofie, the daughter of the last witch who served in Wienna at the queens court, gets wind of the news that the Habsburg heir prince Josef will get married. she is said because she secretly adores him since a long ago, and on the day of the wedding she feels like she needs to draw his attention to herself somehow. but plottwist, another young man notices her before.   the dashing Charles Kolosy the queens quards member and he even goes as far as to duel for her…
Sofie's story is a romantic drama which has grave continuation that takes place in Paris, where her family and her fate intertwines again with the Habsburgs personally with Marie Antoinette and monarch Josef. in the years leading up to the french revolution the royal familys life is hidden with a row of tragedies, which only entrusted few knew. in their ranks is Sofie who fruitlessly tries to stay an outsider. the growing menace and things that happen drown her in their wake so much as to have to fight for her own family members life too.
tartalom: 1760-ban Zsófia, az utolsó bécsi boszorkány lánya szomorúan fogadja a Habsburg-trónörökös, József főherceg közelgő házasságának hírét. A lány évek óta titokban rajong Mária Terézia elsőszülött fiáért, és az esküvő napján úgy érzi, valamivel fel kell hívnia magára a főrangú ifjú figyelmét. Ám ehelyett egy másik fiatalember szeme akad meg rajta; a daliás Kolosy Károly, a királynő magyar királyi testőrségének tagja még párbajozik is érte…
Zsófia története egy szerelmi dráma súlyos következményei miatt Párizsban folytatódik, ahol az ő és a családja sorsa akarata ellenére is összekapcsolódik a Habsburgokéval – József császár után Marie Antoinette-ével is. A francia forradalom kitörése előtti években a királyi udvar látszólag fényűző élete mögött rejtett tragédiák sora húzódik meg, amelyekről csak az uralkodók bizalmasai tudhatnak. Közöttük van Zsófia is, aki hiába is próbálna kívülálló maradni, az egyre baljósabb események őt is magukkal sodorják, és hamarosan már a saját és a családtagjai életéért kell küzdenie.
my opinion: i gave it 3/5 stars, i like the authors easy writing style and i think she does deserve to be serialized because her work is fun to read and historically pretty accurate. she writes a lot of general tropes but it is targeted to young audience which gives the taste and places the importance on subject matters elsewhere as an adult novel would. i loved that the love and the witch's love and attraction was just as well portrayed as in her previous book.
véleményem: 3/5 csillagot adtam rá. könnyü olvasmány amin az ember pár nap alatt keresztülrepül. a szerzö elözö könyvéhez hasonlo misztikus elemek megtalálhatóak ebben a könyvben is ami nagyon tetszett. a történelmi események eléggé helyénvalóan vannak leirva és mégsem túl száraz a pipi.
post apocalyptic zombie
Kindle Edition, 172 pages
Published December 10th 2014
The post-apocalyptic series readers are describing as "one of the best post-apocalypse stories I've ever read."
Once infected, the virus shuts down organs, kills nerve impulses and even reprograms the way we think. The virus becomes us.
But the process takes eight hours.
If you only had eight hours left to live, what would you do?
For Chris Smith, that decision has been made for him. He's infected, and returns home to find the rest of his family undead or missing, save his youngest daughter Maisie. He's never been much of a father, but can he make up for it now in the final few hours of his life and find somewhere safe for her to survive?
my opinion: ive read it oblivious to the marketing backlash, it was filled with unlikable characters making unlikable decisions. i simply didnt care for it. and dnfed it giving it 1 star rating.
Audiobook, 9 hours, 12 minutes
Published April 3rd 2018 by HarperAudio
thriller
From the acclaimed author of 
Her Every Fear
 and 
The Kind Worth Killing
 comes a diabolically clever tale of obsession, revenge, and cold-blooded murder—a sly and brilliant guessing game of a novel in the vein of Ruth Ware, Paula Hawkins, and Patricia Highsmith.
Harry Ackerson has always considered his stepmother Alice to be sexy and beautiful, in an "otherworldly" way. She has always been kind and attentive, if a little aloof in the last few years.
Days before his college graduation, Alice calls with shocking news. His father is dead and the police think it's suicide. Devastated, Harry returns to his father's home in Maine. There, he and Alice will help each other pick up of the pieces of their lives and uncover what happened to his father.
Shortly after he arrives, Harry meets a mysterious young woman named Grace McGowan. Though she claims to be new to the area, Harry begins to suspect that Grace may not be a complete stranger to his family. But she isn't the only attractive woman taking an interest in Harry. The sensual Alice is also growing closer, coming on to him in an enticing, clearly sexual way.
Mesmerized by these two women, Harry finds himself falling deeper under their spell. Yet the closer he gets to them, the more isolated he feels, disoriented by a growing fear that both women are hiding dangerous—even deadly—secrets . . . and that neither one is telling the truth.
my opinion: ive got a copy on netgalley but got revoked for it? no shade. the story jumps between present time where Alice and her husbands son interact after he is called home to deal with his fathers sudden accidental death, and Alices past growing up, uprooting and restarting herself each time she had to flee.
the writing is solid , the plot is very confusing till around the middle, the pedo predatory stepfather was grossly justified for some reason, the characters were not well flushed out except for that pedos character arc.
the mystery element was easily figured out not long after the moment Alices past started playing out. the end was completely weird and unnecessary on one hand and kind of expected on the other. 3/5 stars
scifi YA
602 pages
Published October 20th 2015 by Knopf Books for Young Readers
Kady thought breaking up with Ezra was the worst thing she'd ever been through. That was before her planet was invaded. Now, with enemy fire raining down on them, Kady and Ezra are forced to fight their way onto one of the evacuating craft, with an enemy warship in hot pursuit.
But the warship could be the least of their problems. A deadly plague has broken out and is mutating, with terrifying results; the fleet's AI, which should be protecting them, may actually be their biggest threat; and nobody in charge will say what's really going on. As Kady plunges into a web of data hacking to get to the truth, it's clear only one person can help her bring it all to light: Ezra.
Told through a fascinating dossier of hacked documents–including emails, schematics, military files, IMs, medical reports, interviews, and more–Illuminae is the first book in a heart-stopping, high-octane trilogy about lives interrupted, the price of truth, and the courage of everyday heroes.
my opinion: ive been rooting for the AI since around 30% of the book and  i still stand by it. the two whiny teen main characters are just churning my stomach and giving me ulcer but ill still give a chance to the sequel. 4/5 stars.
romance?
448 pages
Published April 2nd 2013 by Atria Books
How much is too much to love? Travis Maddox learned two things from his mother before she died: Love hard. Fight harder.
Finally, the highly anticipated follow-up to the New York Times bestseller Beautiful Disaster.
Can you love someone too much?
Travis Maddox learned two things from his mother before she died: Love hard. Fight harder.
In Walking Disaster, the life of Travis is full of fast women, underground gambling, and violence. But just when he thinks he is invincible, Abby Abernathy brings him to his knees.
Every story has two sides. In Beautiful Disaster, Abby had her say. Now it's time to see the story through Travis's eyes
my opinon: dnfed it at 30% because the characters dont deserve redemption arc. 1/5 stars-
198 pages
Published January 29th 2013 by SmartPop
Shadowhunters and Downworlders, edited by Clare (who provides an introduction to the book and to each piece), is a collection of YA authors writing about the series and its world.
Authors Who Contributed: Holly Black / Kendare Blake / Gwenda Bond / Sarah Rees Brennan / Rachel Caine / Sarah Cross / Kami Garcia / Michelle Hodkin / Kelly Link / Kate Milford / Diana Peterfreund / Sara Ryan / Scott Tracey / Robin Wasserman
my opinon: this was a SCAM. its is faded out that its EDITED BY cassandra clare and there was literally only one essay i was interested in . 2/5 stars is still too generous.
thriller
323 pages
Published February 5th 2019 by Celadon Books
Alicia Berenson's life is seemingly perfect. A famous painter married to an in-demand fashion photographer, she lives in a grand house with big windows overlooking a park in one of London's most desirable areas. One evening her husband Gabriel returns home late from a fashion shoot, and Alicia shoots him five times in the face, and then never speaks another word.
Alicia's refusal to talk, or give any kind of explanation, turns a domestic tragedy into something far grander, a mystery that captures the public imagination and casts Alicia into notoriety. The price of her art skyrockets, and she, the silent patient, is hidden away from the tabloids and spotlight at the Grove, a secure forensic unit in North London.
Theo Faber is a criminal psychotherapist who has waited a long time for the opportunity to work with Alicia. His determination to get her to talk and unravel the mystery of why she shot her husband takes him down a twisting path into his own motivations—a search for the truth that threatens to consume him..
my opinion: loved the plot twist and how well all of it was executed 5/5 stars-
473 pages
Published May 7th 2019 by Knopf Books for Young Readers
From the internationally bestselling authors of THE ILLUMINAE FILES comes an epic new science fiction adventure.
The year is 2380, and the graduating cadets of Aurora Academy are being assigned their first missions. Star pupil Tyler Jones is ready to recruit the squad of his dreams, but his own boneheaded heroism sees him stuck with the dregs nobody else in the Academy would touch…
A cocky diplomat with a black belt in sarcasm
A sociopath scientist with a fondness for shooting her bunkmates
A smart-ass techwiz with the galaxy's biggest chip on his shoulder
An alien warrior with anger management issues
A tomboy pilot who's totally not into him, in case you were wondering
And Ty's squad isn't even his biggest problem—that'd be Aurora Jie-Lin O'Malley, the girl he's just rescued from interdimensional space. Trapped in cryo-sleep for two centuries, Auri is a girl out of time and out of her depth. But she could be the catalyst that starts a war millions of years in the making, and Tyler's squad of losers, discipline-cases and misfits might just be the last hope for the entire galaxy.
They're not the heroes we deserve. They're just the ones we could find. Nobody panic.
my opinion: there were some flaws there was a really generic but fun plot and all in all my BAE saved it all. also can amie kaufmann and jay kristoff only write scifi? no chill. 3/5 stars.
Paperback, 816 pages
Published July 10th 2012 by Headline Review (first published 1992
chicklit
Sexy, glamorous and fun, WICKED PLEASURES is the story of a brother and two sisters who find out that they all have different fathers: none of them Alexander, Earl of Catherham, who was married to their mother for almost twenty years. It is the story of the power and the greed of the mega-rich, as the great family banking business upon which fortunes are won and lost comes to the brink of ruin, and family ties are tested to the utmost.
my thoughts: even though it was multi generational backstory it still could have been 500 pages less. it felt like some chicklit that the girly magazines editor slammed together in her spare time and decided to publish it through publishing connections despite it being first draft. i appreciated the queer rep since it was still a long ago published but im glad i have it off from my tbr shelf. 2/5 stars.
thriller
Kindle Edition, 594 pages
Published February 3rd 2015 by Headline (first published November 6th 2014)
Psychologist Faith Corcoran is desperate to escape the stalker who's made her life a nightmare for the past year—desperate enough to run to the one place that has been her nightmare far longer. Both boon and bane, her recent inheritance of her grandmother's old house in Cincinnati offers sanctuary in which she can start her life anew, but requires that she face the dark memories that still resonate to this day.
But she has no idea how close to home her fears still are.
Two college girls have gone missing in the area, and FBI Special Agent Deacon Novak is called to work on the case. When his inquiry unexpectedly leads him to Faith, he finds a beautiful and brave woman he can't help but fall for. Soon they'll discover that this seemingly simple investigation is anything but. Reaching back decades into Faith's own past, it will shatter everything she believes to be true and will give terrifying new meaning to flesh and blood.
my opinion: ive read this chunker at my aunts mooching of the local library. it was good. for my aunt it was too much murder but i was okay with it and plan on continuing with the series. 4/5 stars.
YA LBGT ROMANCE
 338 pages
Published February 26th 2019 by Arthur A. Levine Books
Max: Chill. Sports. Video games. Gay and not a big deal, not to him, not to his mom, not to his buddies. And a secret: An encounter with an older kid that makes it hard to breathe, one that he doesn't want to think about, ever.
Jordan: The opposite of chill. Poetry. His "wives" and the Chandler Mall. Never been kissed and searching for Mr. Right, who probably won't like him anyway. And a secret: A spiraling out of control mother, and the knowledge that he's the only one who can keep the family from falling apart.
Throw in a rickety, 1980s-era food truck called Coq Au Vinny. Add in prickly pears, cloud eggs, and a murky idea of what's considered locally sourced and organic. Place it all in Mesa, Arizona, in June, where the temp regularly hits 114. And top it off with a touch of undeniable chemistry between utter opposites.
Over the course of one summer, two boys will have to face their biggest fears and decide what they're willing to risk — to get the thing they want the most.
my opinon: only 4/5 stars because theres unnecessary fluffy poetic bs inserted into the end where the writer was just too lazy to make up words? and because Jordan is a major asshole.
374 pages
Published March 26th 2019 by Berkley Books
thriller
Dexter meets Mr. and Mrs. Smith in this wildly compulsive debut thriller about a couple whose fifteen-year marriage has finally gotten too interesting…
Our love story is simple. I met a gorgeous woman. We fell in love. We had kids. We moved to the suburbs. We told each other our biggest dreams, and our darkest secrets. And then we got bored.
We look like a normal couple. We're your neighbors, the parents of your kid's friend, the acquaintances you keep meaning to get dinner with.
We all have secrets to keeping a marriage alive.
Ours just happens to be getting away with murder.
my opinion: i loved it 5/5 10/10 it was the best ending ever. samantha downing .fuck me up fam.
 thriller
Kindle Edition, 300 pages
Published December 24th 2016
When Fig Coxbury buys a house on West Barrett Street, it's not because she likes the neighborhood, or even because she likes the house. It's because everything she desires is next door: The husband, the child, and the life that belongs to someone else.
my opinion: it left an open ending which i hated but otherwise i liked being in the unreliable narration of the sociopath. i think its less refined as You but still a really close hit in the genre.
3/5 stars.
Paperback, 243 pages
Published August 30th 1964 by Penguin Classics
The definitive anthology-unrivalled in scope and content
A millennium and a half old, Japan's poetry is widely known and loved around the world. Covering the earliest primitive period through the Nara, Heian, Kamakura, Muramachi, and Edo periods, right up to the modern day, The Penguin Book of Japanese Verse contains more than 700 poems, including short forms such as tanka and haiku, as well as folk-poetry, and more complex verse with which Western readers may be less familiar. Whether read for pleasure or scholarship, this accessible translation displays the full wit, sorrow, and subtlety of Japanese poetry and will remain the authoritative volume for years to come.
my opinion: im not a verse person and most certainly im not a poetry person but i do appreciate what has been done in this collection. 4/5 stars. because theres a little too much worshipping the empress and emperor but again it is said that they are direct descendants from gods so…
360 pages
Published January 8th 2019 by Berkley Books
mystery
Seraphine Mayes and her twin brother Danny were born in the middle of summer at their family's estate on the Norfolk coast. Within hours of their birth, their mother threw herself from the cliffs, the au pair fled, and the village thrilled with whispers of dark cloaks, changelings, and the aloof couple who drew a young nanny into their inner circle.
Now an adult, Seraphine mourns the recent death of her father. While going through his belongings, she uncovers a family photograph that raises dangerous questions. It was taken on the day the twins were born, and in the photo, their mother, surrounded by her husband and her young son, is beautifully dressed, smiling serenely, and holding just one baby.
Who is the child and what really happened that day?
One person knows the truth, if only Seraphine can find her.
my opinion: it was a bit hard to get into the writing because it switched often between past and present but once i got used to it it was fascinating it satisfied my nosy bitch gossip craving and it delivered on being one of my most anticipated book of the year, 5/5 star.
472 pages
Published November 5th 2019 by Scholastic
The dreamers walk among us . . . and so do the dreamed. Those who dream cannot stop dreaming – they can only try to control it. Those who are dreamed cannot have their own lives – they will sleep forever if their dreamers die.
And then there are those who are drawn to the dreamers. To use them. To trap them. To kill them before their dreams destroy us all.
Ronan Lynch is a dreamer. He can pull both curiosities and catastrophes out of his dreams and into his compromised reality.
Jordan Hennessy is a thief. The closer she comes to the dream object she is after, the more inextricably she becomes tied to it.
Carmen Farooq-Lane is a hunter. Her brother was a dreamer . . . and a killer. She has seen what dreaming can do to a person. And she has seen the damage that dreamers can do. But that is nothing compared to the destruction that is about to be unleashed. .
my opinion: call down the hawk more like call down all the new characters im not gonna remember the names of only henessey because of that my type music by saweetie. the entire book was teased as a RONAN X ADAM spinoff. whats good MAGGIE? WHERE MY RONAN ADAM SPINOFF AT? HMMM? your only saving grace that it was a good plot and i like the world enough but that cliffhanger bro… no chill. MAGGIE STIEFWATER HAS NO CHILL. 4/5 because you lied to me for a year about getting RONANXADAM fix.
classic nobel prize winner serbian author serbian literature
314 pages
Published 1977 by University of Chicago Press (first published 1945)
A vivid depiction of the suffering history has imposed upon the people of Bosnia from the late sixteenth century to the beginning of World War I, 
The Bridge on the Drina
 earned Andric the Nobel Prize for Literature in 1961.
A great stone bridge built three centuries ago in the heart of the Balkans by a Grand Vezir of the Ottoman Empire dominates the setting of Ivo Andric's stunning novel. Spanning generations, nationalities, and creeds, the bridge stands witness to the countless lives played out upon it: Radisav, the workman, who tries to hinder its construction and is impaled on its highest point; to the lovely Fata, who throws herself from its parapet to escape a loveless marriage; to Milan, the gambler, who risks everything in one last game on the bridge with the devil his opponent; to Fedun, the young soldier, who pays for a moment of spring forgetfulness with his life. War finally destroys the span, and with it the last descendant of that family to which the Grand Vezir confided the care of his pious bequest – the bridge.
my opinion. : i loved the depicting of the human nature how humans resist the future and the change and how superstitious they can be. its endearing and infuriating at the same time. i gave it 4/5 stars and will continue with the trilogy.
thriller, supernatural, lbgt, trigger warning for blood and rape.
2014 by Shueisha
Asako Minami has a "unique constitution." He senses the lingering thoughts of the deceased and experiences the circumstances under which they died with his own body in a reaction similar to stigmata. This proves useful in solving difficult cases with the Metropolitan Police Department's Special Investigations Unit Six. Asako's partner is the reserved Superintendent Kuroiwa Hiroto, who is currently rising through the ranks of the MPD despite being dubious about his own abilities
my thoughts: this volume is perfectly depicting my taste. people joke about me reading gay manga but hear me out fam. the plot and the character development is delicious. 5/5 stars recommend it to those who loved dexter.
480 pages
Published July 10th 2018 by Del Rey (first published July 2018)
ya, trash, racist,
Miryem is the daughter and granddaughter of moneylenders, but her father's inability to collect his debts has left his family on the edge of poverty–until Miryem takes matters into her own hands. Hardening her heart, the young woman sets out to claim what is owed and soon gains a reputation for being able to turn silver into gold.
When an ill-advised boast draws the attention of the king of the Staryk–grim fey creatures who seem more ice than flesh–Miryem's fate, and that of two kingdoms, will be forever altered. Set an impossible challenge by the nameless king, Miryem unwittingly spins a web that draws in a peasant girl, Wanda, and the unhappy daughter of a local lord who plots to wed his child to the dashing young tsar.
But Tsar Mirnatius is not what he seems. And the secret he hides threatens to consume the lands of humans and Staryk alike. Torn between deadly choices, Miryem and her two unlikely allies embark on a desperate quest that will take them to the limits of sacrifice, power, and love.
Channeling the vibrant heart of myth and fairy tale, Spinning Silver weaves a multilayered, magical tapestry that readers will want to return to again and again.
 my thoughts: it started out fairly okay i was even on board with giving a girl a moneylender dept collector role. i was down for it but what im not down for is depicting MY PEOPLE the BALKAN people as  idiots who cant speak with correct ENGLISH grammar, and a white NEW YORK located narrator using "russian accent" in her narration FUCK YOU NAOMI NOVIK and FUCK YOU LISA FLANAGAN. 1/5 stars because you should be ashamed taking MY childhoods fairy tales which by the way you have no fucking business taking you starbucks guzzling mcdonalds showelling piece of american trash.
movie adaptations
oh boi this was a mess. 2/5 stars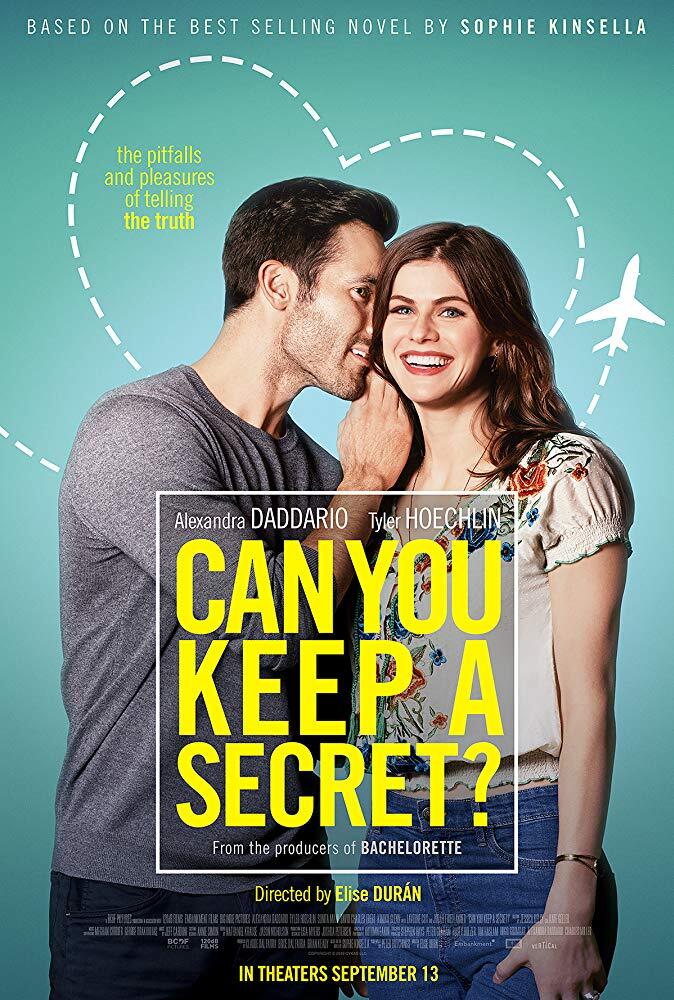 more like can you hold my vomit in your palm?
1/5 stars